Before I begin, I'd like to point out that the New York Jets have declared QB Geno Smith, starter for their game on Sunday. [Insert laugh here].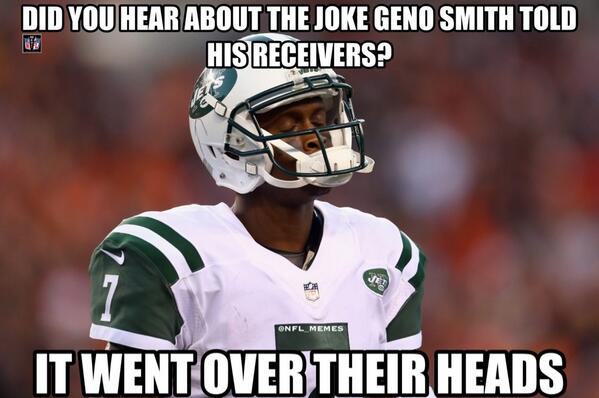 Also, of course the New York Giants end their losing streak when I decide to watch The Accountant instead of the second half of the game. By the way, if you haven't seen that movie, I recommend it. Ben Affleck was great. Though, the movie was essentially a total waste of Anna Kendrick. She can act! Let her act without singing for once, PLEASE! (For the record, she doesn't sing in this movie, she just doesn't get much of a chance to act, either.)
30
ESPN Films
Perhaps you have heard of ESPN's films called, "30 For 30". It started in October of 2009, seven years ago, the subject being Wayne Gretzky. Since then, the documentary series that has been following sports stories on and off the fields, courts, etc, has won Peabody and Emmy awards. If you ever get the chance, I would highly recommend watching a few. They have some really inspirational stories. Here's the link to the "30 For 30" homepage.
NBA
So, the NBA has 30 teams. Due to this fact, NBA.com used the month of September (which has 30 days in it) to do a season preview for every NBA team, in worst-to-first fashion. Don't worry, I won't put all 30 team analyses in here, but I will encourage you to check them out for yourself (or at least check out your favorite NBA team). By the way, GO BLAZERS! RIP CITY ALL THE WAY!
Forbes Summit
Well, Forbes had some Under 30 Summit. It's supposed to have panels of young, influential celebrities, but some of the people listed as being part of the panels were DEFINITELY older than 30. So, I'll let you guys figure out what this is, exactly. I DO know that it was in Boston, MA this year (or will be?).
Most Influential Teens of 2016
Okay, I give up on understanding these lists. The article is called, "The 30 Most Influential Teens of 2016", and there are only 29!!! WHAT THE…
New Orleans Saints
Founded: 1967
All-Time Winning Percentage: 43.7%
All-Time Record: (306-395-5)
I confess, there is another team tied with the Saints in all-time winning percentage, but that team is ahead of the Saints because that team has been around longer. Actually, when I announce that team tomorrow, it will be a nuclear bomb. Okay, not that big, but it's pretty crazy (hint: it's one of the Saints division rivals, and it's not the Tampa Bay Buccaneers because they've already been announced). The Saints have still only won one Super Bowl (SB 44) thanks to QB Drew Brees and head coach Sean Payton (who are both still together in New Orleans, despite the fact that they haven't even come close to getting back to the Super Bowl). QB Archie Manning apparently didn't help them out too much during his tenure there a while ago. On the bright side, the Saints do have Verizon's most reliable backup QB. 🙂
That's all for TheHaysWay today, make sure to leave a comment on the ESPN Films and/or on the NBA and/or on Forbes' confusing Under 30 summit and/or on the even more confusing list of 30 most influential teens (WHICH ONLY CONSISTS OF 29 TEENS!!!!!!!!!) and/or on the New Orleans Saints and/or on whatever is on your mind, along with a much-appreciated like. Also, feel free to comment on interesting things to do with the #30 that I missed. Better yet, comment on interesting things to do with the #29, and I will include that in my next blog post! Also, this post has 8 pictures; If I'm getting too picture happy, let me know, and I'll cut back. If you are not yet a follower, become a follower to support 30 ACTUALLY MEANING 30, NOT 29!!!!!! 🙂 Be sure to tune in for my next blog post to find out which of the Saints division rivals is #29 in all-time NFL winning percentage. Have a pleasant tomorrow.