By now, I'm sure most of you have heard that the Oakland Raiders are going to be the Las Vegas Raiders in two years time. I REALLY want to hear your thoughts on this subject because there seem to be mixed reviews EVERYWHERE. I have a friend who is a Raiders fan who is pissed that they are leaving behind the "best fan base in the world" in Oakland because he's a little unrealistic when it comes to his passions. Case in point: He is under the impression that the Raiders had the best chance of any playoff team of beating the New England Patriots this postseason. (He also thinks that Raiders owner Mark Davis will get stabbed by somebody if he returns to Oakland…) But, I personally think that Mark Davis is a genius because Las Vegas is a tourist town. Their fan base will be inconsistent, but they should always have people filling the stands. Plus, gambling, right? This was definitely a money-motivated move. But above all, I think Oakland Raiders fans need to stop being such babies. Idaho doesn't have an NFL team, so my favorite NFL team has been ACROSS THE COUNTRY from me for my ENTIRE LIFE!!! I'll try to stop ranting, just please leave a comment with your opinion on the Raiders relocation.
This is just perfect. I can't even believe how amazingly true and applicable this quote is. Now, I've often been pinned with the stereotype of "ginger's got no soul". I assume you've all heard that one before (some of you have probably even used that one before…SHAME! But it's ok, I forgive you 🙂 ). Anyway, I will confess that in high school I fit the stereotype because I DID have an ego, mostly in regard to my French Horn playing abilities and my intellectual prowess. Through 2 quarters of college, I can tell you that this quote is spot on. I've learned how to step away from the ego (it helps that most of the people in college are about as intelligent as I am, some even more so. It also helps to take 3 months off from playing any French Horn) and do what I want to do to feed my soul. I can't say that I have achieved true happiness (society makes that MUCH harder to achieve than it should be), but I CAN tell you: It's nice. When you are feeding your ego, you feel as if you're better than everyone around you (btw, you're also WRONG). When you are feeding your soul, you just feel…better. Regardless of what it is that feeds your soul (singing, dancing, writing, reading, exercising, gaming, calculating, engineering, experimenting, laughing, acting, politicizing, speaking, storytelling, observing, helping, and whatever else because there's a lot that I'm forgetting), I urge you to do that. Set some time aside for you. Those jerks at work who walk around like they're the best are usually inferior to those who save time for themselves. Be yourself and you will be happier and…better…in whatever way that means to you.
I just wanted to throw out the reason I chose the quote above: I really wanted a quote that I could give a high school example to. Why? In my first college writing class of the quarter (which was a matter of hours ago), I walked in right as class started and the classroom was split directly in half: one half was the boys, and the other half was the girls. SERIOUSLY?! We're in college now! We are men and women, not boys and girls! Why do we have to bring back something that represents everything that is wrong with high school?! I was one of the TWO people in the class of FIFTEEN that was sitting next to a person of the opposite gender.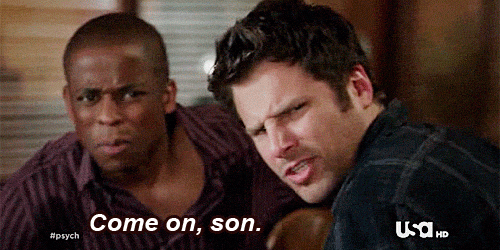 That's all for TheHaysWay today, make sure to leave a comment on the Oakland Raiders and/or on the Las Vegas Raiders and/or on the best things in life and/or on burger king and/or on soul-fed happiness (-ticityism) and/or on college students behaving like high schoolers and/or on whatever else is on your mind, along with a much-appreciated like. If you are not yet a follower, become a follower to feed your soul…or to let me feed your soul…? 🙂 Have a pleasant tomorrow.