I love March in the NFL. I get chills and goosebumps reading about some of the trades and free agent signings that go down this time of year. In fact, you could make the argument that it's the best time of the year for the NFL. How is it better than Thursday, Sunday, and Monday gamedays? It's the one time of year that fans for all teams have hope. Browns fans get to rejoice over their team's acquisition of a new QB and Patriots fans get to smile mischievously about Bill Belichick's latest under-the-radar move that will inevitably lead them to another Super Bowl. Every March, some teams make several HUGE splashes. This March, one of those teams is…
The LOS ANGELES RAMS. I'll start out by pointing out the fact that I was 100% CORRECT on MY FRANCHISE TAG PREDICTIONS (well, technically CHICAGO BEARS CB KYLE FULLER was transition tagged, which isn't a full franchise tag, but it is a type of franchise tag. I'll knock my percentage down to 95%). Why am I pointing this out here? The Rams tagged S LAMARCUS JOYNER, who is likely going to be the longest tenured member of the Rams secondary next season which will see at least three new faces…
CB MARCUS PETERS, who the Rams will acquire from the KANSAS CITY CHIEFS via trade
CB AQIB TALIB, who the Rams will aquire from the DENVER BRONCOS via trade
CB SAM SHIELDS, who the Rams have agreed to terms with via free agency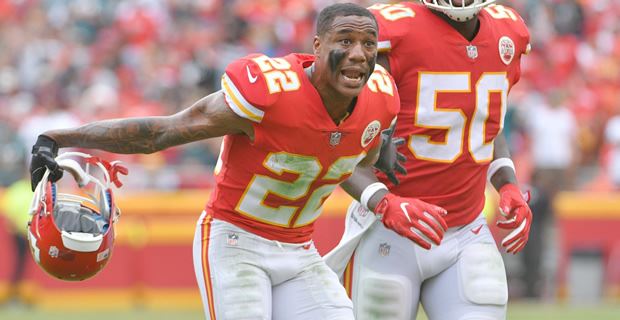 What does this mean? Well, the Rams' pass defense should be a Top 5 unit next season if 3 conditions are met (1 for each of the newly-acquired Rams):
Peters needs to fix his attitude. Remember his antics during the Chiefs' game against the NEW YORK JETS this past season? He threw a penalty flag into the stands. The Rams are a young team and if Peters does that sort of thing in LA, it could spread to the rest of the team and become a distraction.
Talib needs to not show signs of age. Talib is 32 years old, which is around the age at which many CBs begin to get burned on a regular basis and either retire or switch to S.
Shields needs to stay healthy. Shields was previously a member of the GREEN BAY PACKERS, who have probably the worst defensive secondary in the NFL. Why did they let Shields leave? He had multiple concussions during his tenure in Wisconsin. Obviously, he needs to stay on the field to be effective.
The new faces all but guarantee that soon-to-be-free-agent CBs TRUMAINE JOHNSON and NICKELL ROBEY-COLEMAN will suit up for new teams this fall.